You know him as the bestselling author of The Money Coach (with over 200,000 copies in print) and an outstanding public speaker.
Now he's back with two new publications.  
Based on current research as well as his own personal journey, Riley explores and explains The Four Phases of Retirementthat almost everyone experiences.
Based on dozens of interviews with successful Phase Four retirees, The Ten Lessons: How You Too Can Squeeze All The "Juice" Out of Retirement shares their advice with the millions of Baby Boomers who'll retire over the next two decades.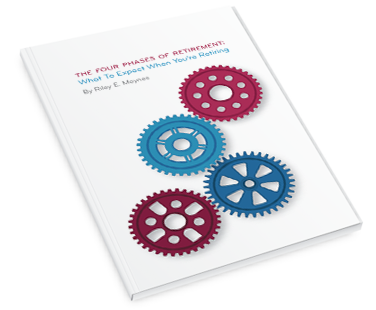 If you're not retired, these handy guides will show you what to expect. If you are retired, they'll help you sort out the changes and challenges you'll face.